♫ Thursday, April 24th, 2014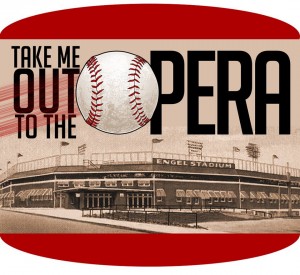 The project I'm currently involved in is finally opening! This weekend only, you can hear me sing the role of Merry in William Schuman's The Mighty Casey, an operatic treatment of the classic poem "Casey at the Bat." This production is being done by the always wonderful Artisti Affamati at historic Engel Stadium in downtown Chattanooga. In addition to the opera itself, the evening will include music on the stadium's organ, a performance of the classic "Who's On First" comedy routine, and full ballpark concessions.
Performances will be held on Thursday, April 24, and Saturday, April 26, 2014, at 7:30 PM. Tickets are $20 for adults, $15 for seniors and students, and $5 for kids ages 5-12, and they can be purchased online through Artisti Affamati's website. Hope to see you at the opera!